What We Do
Smart Home Design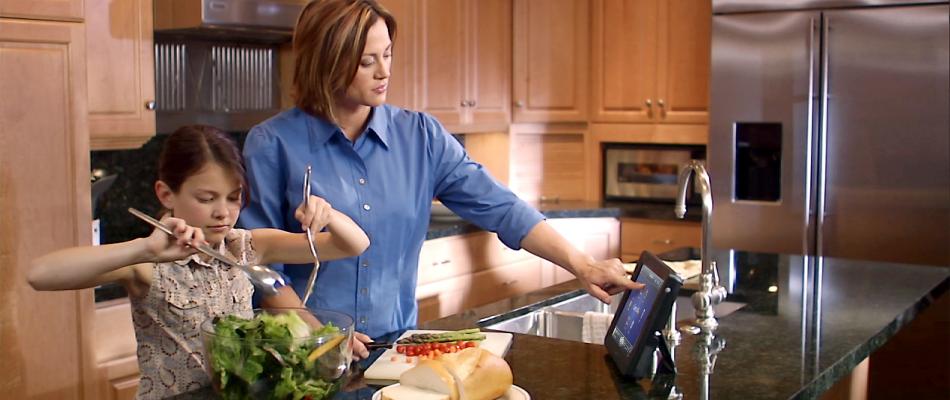 Atlas Audio Video can automate your lighting, entertainment, security, climate, and more.
Here are some examples of what you can do:
Good Morning
It's 7:00 AM. Your favorite music kicks on over the bedroom speakers. Lights gradually brighten. Shades slowly rise. The thermostat adjusts to 20°c and your coffee maker brews a fresh pot. Welcome to your "Good Morning" scene.
Away
You're heading out for the day. All of the doors lock, the lights turn off and the security system is armed. All you had to do was press an "Away" button to orchestrate it all.

Welcome Home
As you arrive, the garage door triggers the alarm system to disarm, the door to unlock and the kitchen lights to illuminate a safe pathway for you.



Movie Time
One button press turns on the TV, starts the movie, lights the fire, and dims the lights. Couching down for family night has never been so easy or comfortable.
Goodnight
It's sunset and your house knows it. The outside lights turn on, the window shades close and your house locks the doors for you. Ready for bed? Simply press your "Goodnight" button and all of the lights in the house shut down, the temperature sets back and the alarm arms itself.
Your Home Personalized to Your Life
Whether you want to start with one room or automate the entire house, whether you are starting with new construction, renovating or retrofitting, as smart home specialists, Atlas is ready to design the smart home of your dreams.
Click here to book a complimentary in-home consultation or call 250.385.2712.